Assembly Explores Impeachment + Unions Endorse Eric Adams
No 209
Monday, March 15, 2021
A note to our readers:
The Thorn has switched from Mailchimp to Substack so we can keep delivering you local New York politics news from a socialist perspective with fewer administrative costs. Starting in January 2022 our new issues can be at
thethornnyc.substack.com
along with how to subscribe. This website will serve as an archive of our past issues.
Local News 
Elections
In-Depth: Why We Need Public Power ⚡️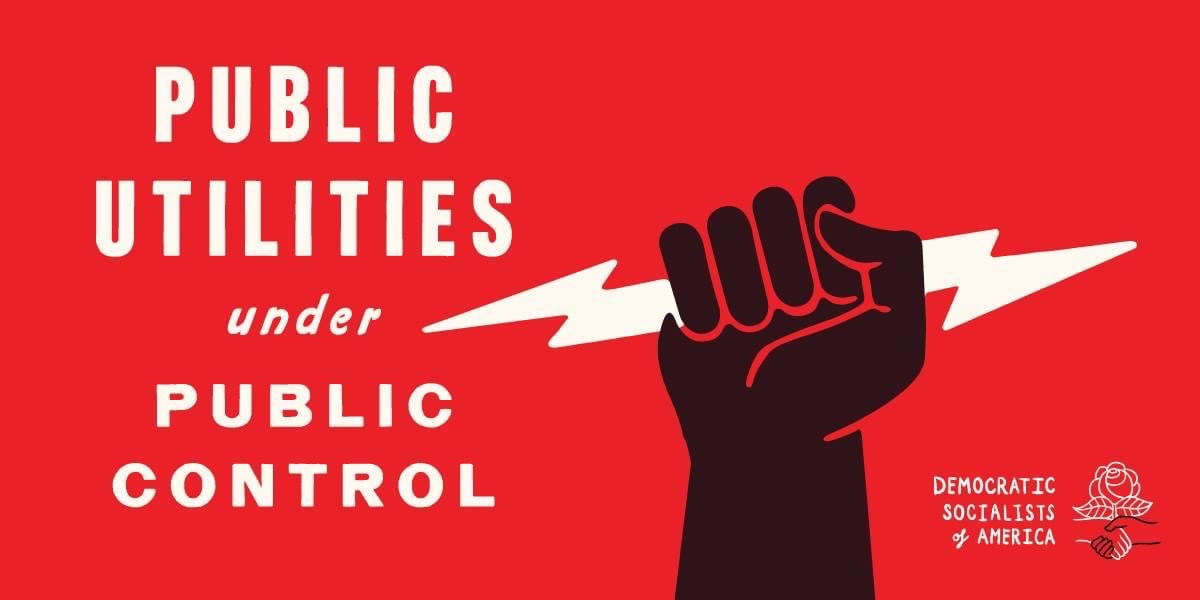 New York's energy system is overpriced, unreliable, and harmful to our communities and the planet. While we pay one of the highest energy rates in the country, our energy companies routinely underinvest in grid maintenance and security, leading to frequent blackouts and shutoffs. As major storms will only continue to increase in frequency and destructiveness due to climate instability, the need to strengthen our energy system only becomes more significant. Unfortunately, our current model has failed to do this at either the scale or pace that's truly needed. This is because our energy systems is run by corporations that prioritize profits over people and the planet.
We can see the extremes of this right now in Texas, where corporate control over the energy sector combined with massive deregulation led to wide-scale power outages leaving millions of people without power for days in freezing temperatures. Now, as people are freezing, these suppliers continue to rake in cash as they manipulate the market to raise prices, some shooting from $20 to $9,000 per megawatt-hour.
While it's easy to blame this recent failure solely on extreme deregulation and free-market fundamentalism, it raises the need to question how our energy sector is run because these failures are not confined only to states run by Republicans. In 2012, after superstorm Sandy ravaged New Yorkers' homes and lives, investigations into Con Ed revealed their gross mismanagement of our energy system. Emergency stockpiles of basic supplies had been eliminated, delaying emergency response and leaving a patchwork of repairs across the city with little documentation, leaving the system weaker than before the storm hit. The Utility Workers Union of America report highlights these failures stating, "Con Edison appears to operate its electric distribution system based on a policy of 'run it until it fails.'"
These failures cannot be remedied with small-scale reform because leaving our energy system to be run by private corporations is fundamentally flawed. Their priority first and foremost is guaranteeing shareholder profit, planetary and ratepayer safety be damned. Their need to turn a profit leads to either rising prices or cuts to workers' wages and grid security. That's why NYC-DSA is part of the Public Power NY coalition. Public Power is a campaign to replace profit-driven corporations with a utility system run by and for the people. Energy is essential to modern life. It is a basic human right. We should treat it like one. It should be provided to everyone as a utility service that is publicly owned and democratically run to achieve safe, reliable, affordable, and 100% renewable energy services. Public Power aims to do this by introducing two ambitious bills that will completely transform our energy sector and get us to the Green New Deal future. . 
The NY Build Public Renewables Act (NYBPRA) aims to transform the New York Power Authority (NYPA), the largest state-owned utility in the country, by enabling it to scale up and own new renewable generation, storage, and transmission. NYPA already provides the cheapest and most reliable electricity in the state while electrifying a quarter of New York State on peak days with 83% renewable energy. The legislation would allow it to get to 100% both renewable and 100% capacity for our state. Across the country, publicly owned utilities are cheaper and have half the outage duration than private utilities.
By 2025, the NYBPRA bill will push NYPA to directly provide 100% renewable energy to all state and municipally owned buildings and transportations across the state while phasing out all non-renewable projects. After meeting these demands, the bill will enable NYPA to sell renewable energy directly to consumers, guaranteeing lower rates and forbidding shut-offs for non-payments as well as charges for late fees all while prioritizing low-income households as the first to benefit from the transition. In doing so, it would ban predatory for-profit Energy Service Companies (ESCOs), who on average charge more than 17% more than local utilities while not providing 100% renewable service, across the state. Additionally, the bill will guarantee existing utility and fossil fuel workers hiring and re-training for renewable projects that will pay prevailing wages and adhere to project labor agreements. This bill will massively transform our generation infrastructure across the state and enable us to meet the renewable targets set forth by the Climate Leadership and Community Protection Act of 2019, which mandates 70% by 2030 and 100% by 2040 targets. While transformative, this bill fails to address the pernicious utilities, which are addressed by the second Public Power bill.
The NY Utility Democracy Act (NYUDA) works collectively with the Public Renewables Act to ensure public ownership and democratic control over our energy sector. Through this bill, the state will acquire all energy and gas utilities in NY through purchase or eminent domain, replacing investor-owned utilities with a democratically elected utility board, ensuring that our utilities answer to the people and the planet, not shareholders. This will allow for a rapid scaling down of our gas infrastructure across the state while simultaneously scaling up renewable energy infrastructure to meet demand. Furthermore, by eliminating profit incentives like Con Ed's guaranteed rate of 9.75% on every capital expenditure, infrastructure, maintenance, and resiliency projects like burying lines to prevent blackouts will become a priority. In this process, new utility territories will be drawn up based on the principles of equity, energy democracy, and environmental justice. By removing the profit motive that has dominated our energy sector, progressive utility rates will be implemented to ensure low-income customers in energy inefficient buildings will pay less while the richest, most energy-consuming customers finally pay their fair share.
These bills will not only allow New York State to meet the demands to decarbonize but will make sure to do so equitably and fairly by fundamentally restructuring our energy sector around the needs of the people. New Yorkers cannot allow the same corporations that actively pollute our communities and destroy our planet to continue to have control over our future. It's time to bring power to the people. It's time for Public Power.